Fixed & Mobile Fume extraction units
Mobile fume extractors provide increased flexibility, making extraction at various workplaces and locations possible. Fixed filtration units for fumes, dust and vapours can save valuable work space and can be stored inside or outside a factory/ workshop.
Industrial Vacuum Systems
A robust range of industrial vacuums that can be utilised for simple cleaning applications through to the extraction of fumes from welding torches. They are extremely useful as a multi purpose vacuum for the cleaning of building sites.
downdraft and grinding benches
Fume extraction downdraft benches are highly effective at removing hazardous fumes and dusts generated by welding, grinding, polishing and other applications. Extractability has a range of self contained downdraft filter benches,
Extractability is the largest independent UK stockholder specialising in the supply and manufacture of independently tested and CE approved fume, dust and particle extraction solutions and services for the workplace
Extractability's extensive knowledge of the current legislation in fume and dust control, aligned with their understanding of the welding/fabrication processes makes them the perfect partner in controlling hazardous substances at source. We have total confidence in our certified fume and dust extraction products. We can also offer a truly bespoke solution, with installation, service, and ongoing maintenance.
Lee Darton - Divisional Director (Extractability)
While the design of our extraction systems enable ease of maintenance and hands off monitoring, it is vital that once an extraction system is installed, it is maintained and subsequently tested to ensure it continues to adequately protect the user. We offer a full Thorough Examination and Test Report and maintenance visit to ensure you adhere to the most recent requirements under the HSE's HSG258 document, and can provide on-the-day training, support and documentation.
Nathan Lahye - Field Service Manager.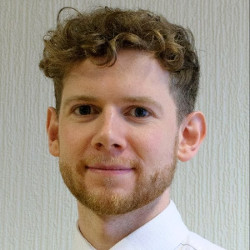 Extractability: A division of Weldability-Sif, UK
Caring for the environment, dedicated to health and safety
Extractability is one stop source for all welding fume, particle, and dust extraction solutions, whether within the workshop, laboratory, or education facility. Our products include fixed and mobile vacuum filtration systems, dust extractors, extraction fans, air filters, flexible hoses, extraction arms and downdraft benches.

As a provider of approved Institute of Occupational Health Standards (DGUV/IFA) fume control solutions, we are committed to supplying sustainable and efficient industrial production solutions that contribute to creating safe and clean workplace environment, which care for the environment and employee health by improving work efficiency and production economy.

We cover everything from design through to installation, commissioning and servicing. Including full professional health and safety and environmental services, such as air-quality monitoring, sound tests, noise assessment, testing, alongside advice and guidance.
SAFETY, CONSUMABLES, WELDING & TRAINING